EE Awards Over $400,000 to Cystic Fibrosis Research
Emily's Entourage (EE) is thrilled to announce that two new research grants and one stimulus grant have been awarded to a group of highly respected researchers, amounting to a total of over $400,000 to be given over the course of 2 years.
These Round 3 grants advance critical research with the goal of accelerating therapeutic development for people with Cystic Fibrosis (CF). It is critical to note that two of the grants support mutation-agnostic work, meaning they could benefit people with any mutation of CF, including but not limited to CF nonsense mutations.
This latest round of grants highlights Emily's Entourage's strategic approach of identifying critical unmet needs in the CF therapeutic development and clinical spaces, and trying to fill those gaps expeditiously.
-EE Co-Founder, Emily Kramer-Golinkoff, MBE
---
Eliminating Resistance in MDR Bacteria Using Phage Therapy 
Benjamin Chan, PhD, Jonathan Koff, MD, Paul Turner, PhD
Yale University

Staphylococcus aureus (S. aureus) is a multi-drug resistant (MDR) bacteria that causes pulmonary infections in individuals with Cystic Fibrosis (CF) starting at a young age. Infections caused by MDR bacteria directly contribute to morbidity and mortality as physicians are forced to rely on a diminishing arsenal of antibiotics. In those persistently infected with S. aureus, reduction in the bacterial burden could have significant positive impact on lung function, pulmonary exacerbations, and quality of life. Phage therapy harnesses bacteriophages (bacteria-specific viruses) that target and kill bacteria. When used therapeutically, these phages are able to kill bacteria expressing specific virulence factors that enable them to cause infection. Funding from Emily's Entourage will enable further development efforts of phage-based therapeutics in treating
CF-associated infections.

Strategy: Buying Time: Alternative Targets and Approaches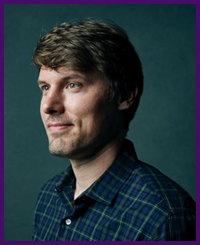 Delivering Genetic Therapeutic Repair of CFTR Nonsense Mutations

James Dahlman, PhD
Georgia Tech
Delivery of nucleic acids to the lungs, including tRNAs, is a promising alternative approach for CF therapy. However, targeting nucleic acids to the appropriate cells in the lung remains a major challenge. Using state-of-the-art approaches, the Dahlman lab aims to evolve optimized lung-specific delivery agents called nanoparticles to facilitate nucleic acid delivery. The overall goal of this project is to accelerate the rate at which nanoparticles can be used to treat CF.
Strategy: Spell Check: Fixing Mutations Through RNA Editing
Measuring Therapeutic Repair of CFTR Nonsense Mutations

John Lueck, PhD
University of Rochester
The stimulus funding from Emily's Entourage (EE) will be used to purchase
specialized equipment, called Ussing chambers, which are the gold-standard way to measure CFTR activity in airway epithelial cells and determine the effectiveness of developmental CF therapeutics. Specifically, Ussing chambers will be used to test the efficacy of nonsense suppressing ACE-tRNAs, developed through a previous research grant from EE.
Strategy: Spell Check: Fixing Mutations Through RNA Editing
These grants comprise the third round of funding supported by the Catalyst for the Cure Campaign, a groundbreaking initiative launched in 2017 to fund strategic research areas identified by the EE Scientific Advisory Board and speed research and drug development for CF nonsense mutations.
---
What Impact Will This Have?
Emily's Entourage's (EE) Round 3 grants represent a highly strategic approach to addressing pressing needs in both the therapeutic development and clinical spaces.
These awards extend Emily's Entourage supported development of a CF therapeutic approach that delivers suppressor tRNAs to the lung, and initiates support of phage, an exciting new antibacterial therapy. This new support directly targets unmet needs in the field of CF therapeutics including delivery to the lung and antibiotic resistance.
-EE Scientific Director, Peter Haggie, PhD
In therapeutic development, delivery remains an urgent need for a variety of promising approaches. The Dahlman project aims to explore a particularly exciting delivery approach using nanoparticles.
In the clinical arena, superbugs are a critical problem for those with CF. Part of EE's new "buying time" initiative, the phage grant addresses life-threatening multi-drug resistant bacterial infections for both people with CF nonsense mutations who are still waiting for targeted therapeutics, as well as those being treated with modulators who continued to deal with chronic bacterial infections.
Finally, the stimulus grant reflects the foundation's continued excitement about the nonsense suppressing ACE-tRNAs being developed by Dr. John Lueck and its investment in trying to bring this technology to patients quickly.
Since 2011, EE has awarded over $3.8 million to accelerate the development of life-saving treatments that can reach patients with CF nonsense mutations quickly. Many of these grants have focused on nonsense mutations, as patients with nonsense mutations represent the largest portion of the outlying 10% of the CF population for whom there are currently no targeted treatments available, but EE's grants are not only limited to nonsense mutations. In fact, a number of the grants have been mutation-agnostic, meaning that they could benefit all people with CF regardless of their genetic mutation.
We want to wholeheartedly thank the dedicated scientists leading the charge, developing cutting-edge therapeutic approaches for people with CF, including those with nonsense mutations. Joyous will be the day when breakthroughs and a cure exist for 100% of the CF community. Until then, we remain steadfast in our singular goal and are eternally indebted to our extraordinary supporters, without whom we would not be able to fuel these promising efforts.
To learn more about EE-funded projects, visit the Awarded Grants page.